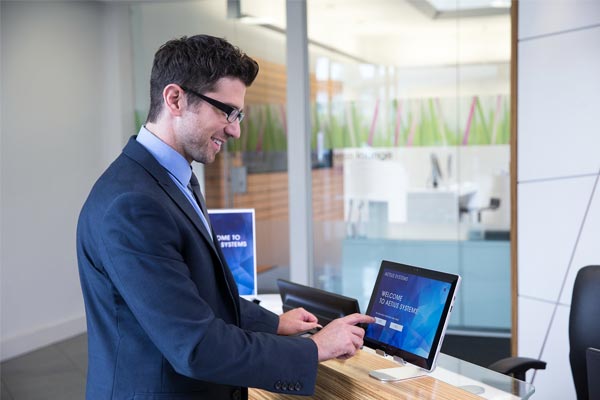 Did you know these terms of Background checks?
An employment background check usually occurs whenever the applicants confirm their positive intent towards the job opening but before the final offer was made by the organization. It is considered the final step of the hiring process.
Getting a job is what an applicant wants but protecting their assets and customers is what an ideal organization always aims for. Many Organizations require multiple steps before they offer you a job. An Employment background screening helps to make them understand the level of risk an individual can pose and that's why it is so essential.
What is
Background Check?
A background check is a screening process through which an individual or organization verifies the identity of the applicant they are about to offer a job to. It usually comes at the end of the hiring process. It is an essential process from the company's perspective as it ensures whether the candidates are a liability to their organization or not. It is considered one of the effective ways that employers use to learn more about their potential candidates. The background checks can assess your records, financial situation, and concern aspects like criminal activity involvement.
Here are some common terms you will come around while undergoing a background check:
Fair Credit Reporting Act
(FCRA) :
It is a primary federal law that ensures the accuracy, fairness, and privacy of consumer and other sensitive information in the document compiled by agencies. This law ensures fairness in the hiring process and it also covers the aspect of protecting applicant privacy. This law gives credibility to the applicant to be fully informed of the information found in his background check.
Summary
of Rights :
The summary of rights document makes consumers aware of their rights under FCRA, including:

Right to know what is in your file.

Right to ask their credit score

Right to dispute improper information

Right to be aware of the process of background check.

Right to know whether the information in the background screening has been used against you.

Right to give written consent for reports to be provided to employers.
Consumer Reporting Agency
(CRA) :
The customer reporting agency collects consumer information and provides reports to third parties. It is necessary that all consumer reporting agencies must follow the provisions of the Fair Credit Reporting Act.
Credentialing :
It is a process of verifying a provider's qualifications to ensure whether they are eligible to receive background check reports. It is an absolute way that requires various sources to verify that your company is a legitimate business entity and will use the reports for permissible purposes.
On-site
Inspection :
It is exactly as its name says, a physical onsite inspection of your place of business is required to ensure that employment credit reports are only provided to a legitimate entity.
Verification :
During a hiring process at a certain point an employer will verify whether the information provided by an employee on their application and resume is correct or not by using the verification services. This service comes within the scope of background checks which includes investigation of their previous work, education qualifications, credentials, and licenses.
Adjudication :
adjudication within the background check is the process of evaluating the results of a candidate's background check against the company employment policy. The adjudication process is based on software that automatically filters out candidates who may not meet company standards.
Dispute :
If a candidate claims that the information in the background check reports is inaccurate then he has the right to contest the information by filing a dispute with a Consumer Reporting Agency (CRA). The CRA then investigates the claim within 30-45 days, as required.
Equal Employment
Opportunity Commission :
EEOC is a federal agency responsible for enforcing federal laws regarding any potential discrimination or harassment against the applicant. Any discrimination throughout the hiring process may be reported to this agency for investigation.
Individualized
Assessment :
It is a procedure for how an employer can review an applicant's criminal record for a background check. In 2012, the EEOC issued guidelines advising employers to consider each case for background checks for criminal records, as well as provide them an opportunity to explain their criminal history.
Background complete simplifies
the background process for you
The terminologies of background checks can be a bit hard to understand but conducting background checks doesn't have to be. We clarify the conflicts of the background screening for you through our intuitive user interface which includes numerous features that simplify the process.
We take compliance very seriously and always go the extra mile so that we can offer advice to our clients with the quality they deserve. Reach out to us anytime. We are always available for you.